Beard Balm + Conditioner - Sandalwood
---
Sale price
$15.97
Regular price
$21.97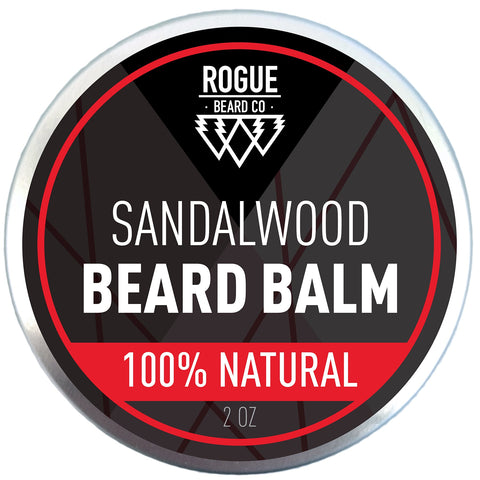 You don't have to spend your life cutting down trees or building houses to be manly. With Sandalwood Rogue Beard Balm, your beard won't feel like it's made of chicken wire or is itchier than fiberglass insulation.
100% natural and manly, this beard balm is made from a mixture of natural ingredients that were never tested on woodland creatures or made with dyes, perfumes, or preservatives, our beard oil will enhance your natural man-scent and nourish your beard. Rogue Beard Balm won't leave you smelling like turpentine, which is hard to find in a beard balm these days. 
Rogue Beard Company offers a full 100% MONEY BACK GUARANTEE and outstanding customer service for no-risk purchasing. Don't absolutely love it? We'll refund it.
HOW TO APPLY BEARD BALM
When you take a small amount of Rogue Beard Company Beard Balm and rub it between your fingers, you will instantly notice the beard magestifying effects.
Massage it in your fingers and pull through your beard to tame wild hairs as it acts as a leave-in conditioner for lasting softness.
You'll see this manly maintained beard looking back at you in the mirror now - all conditioned with natural oils and waxes. It's softer, more manageable - hardly the beard you knew before. Y
You'll probably get compliments. And some jealousy because, let's face it, your beard is now awesome. Tell your sad, brittle, unwieldy hairs they are no longer welcome with your Beard Balm from Rogue Beard Company.