Beard Brush + Comb Set
---
Sale price
$15.97
Regular price
$21.97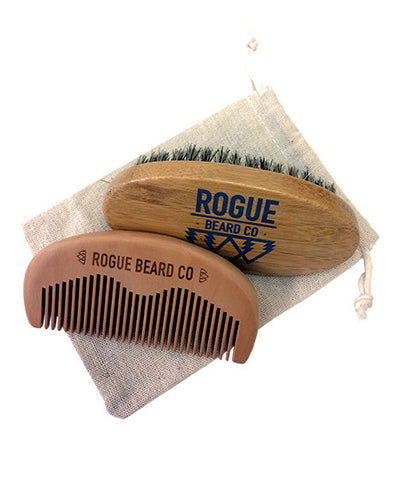 A tangled, damaged beard that looks like it's made of split ends and beardruff does not follow the code of manhood.
Regain the majesty of the beard by using a Boar Hair Beard Brush and Wood Comb Set. An excellent way to prepare for battle, brushing your beard with boars hair naturally smooths beard hair and exfoliates skin, leaving your beard naturally less vulnerable to damage and taming beardruff.
Sheathed in a carrying case for ease of access, your wooden comb should be your weapon of choice in the rare event your beard becomes untamable during the day.
Rogue Beard Company offers a full 100% MONEY BACK GUARANTEE and outstanding customer service for no-risk purchasing. Don't absolutely love it? We'll refund it.
Related Products
---